Pre-Paid Cafeteria Accounts
A prepaid account for all students allows parents to deposit money in your child's account, in any amount, at any time, without concerns about giving their student the exact change every morning. There are two methods for depositing money into a student's account.
1. Prepay Online = Deposits can be made using a credit or debit card by going to a student account from the district's website: www.bhasd.org parent resource page and clicking on the mySchoolBucks.com link. Details about the program can be found below at the MySchoolBucks – On-line Payment Service Information section. There is a small transaction fee for this service. Scroll below for more information.
2. Check or Cash = Deposits can be submitted using check or cash in a pre-labeled envelope available in each school cafeteria. We recommend that parents send in checks rather than cash. If there is more than one student in a family, one deposit envelope may be used as long as you list the ID numbers of each student and tell us the amounts to deposit to each account. Example: A $20.00 check……Billy Doe – Grade 4 #1111 $10.00, Judy Doe – Grade 6 #2222 $10.00 Checks are to be made payable to Brandywine Heights Area School District Cafeteria Account. Please include your child's PIN (student ID #) on the check. A secured lock box located in each school cafeteria for students to place deposits in sealed pre-labeled envelopes. Envelopes with a deposit must be placed in a secured lock box which is located in the cafeteria of each building. Your child's ID# is private and should not be shared so please ensure this information remains inside of a sealed lunch envelope.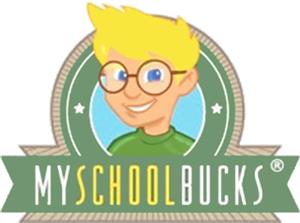 We are pleased to offer a payment service over the internet. MySchoolBucks.com offers a secure online payment portal that accepts VISA, MasterCard, and Discover Cards as a means of adding money to your child's meal account. Credit or debit cards can be used.
Here are a few reasons to register now
Safety – Virtually eliminates worries about your child carrying money to school.
Convenience – Make payments when it's convenient for you, from the comfort of your own home, 24 hours a day and 7 days a week.
Control – If you are using mySchoolBucks to pay for your child's meal purchases, you will be able to view your child's meal purchases at the school cafeteria. Also, you can set up an automatic email reminder to alert you when a payment is needed for your child's account, or set up an automatic payment for any other items available on the mySchoolBucks site.
Efficient – Make payments for all your children in one step, even though they may attend different schools in our district.
To get started, all you need is a computer, internet access, and an email account.
There is no fee to setup an account and view your child's meal purchases, balances, and to setup an automated email notice when your child's meal account falls below a dollar amount you specify.
There is a fee if you use the mySchoolBucks Service to make an online payment into your child's account.
A one dollar and ninety-five cent ($1.95) per transaction fee will apply if you use MySchoolBucks to make a payment. The fee is a flat fee regardless of the amount of your payment or the number of children you are paying for as long as it is a single transaction.
For example, a parent who places $20.00 in each of their two children's meal accounts will be charged $40.00 (payment) + $1.95 (transaction fee) = $41.95.
The service automatically deposits the money into the student's meal account at school within one to two business days. Refunds are handled through the Business Office by written signed request.
Don't forget, you can always make your payment directly at the School without incurring a fee. Payment envelopes are available in each cafeteria
Visit the website at www.myschoolbucks.com. Follow the instructions on the screen and provide the required information in order to register. You can register each child using their student identification number; and be sure to enter your child's name exactly as you did when you registered them at school. You will receive notification by email of successful registration. For this reason, a valid email address is required when you sign up for the service. We are excited to be able to offer this service to our families in the school district. We hope you will find it to be not only convenient, but a great timesaver!
Questions: Call 1-855-832-5526 or
Email: support@mySchoolBucks.com