St. Lukes
Athletic Training Team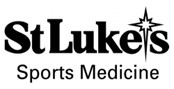 Meet Your Athletic Trainers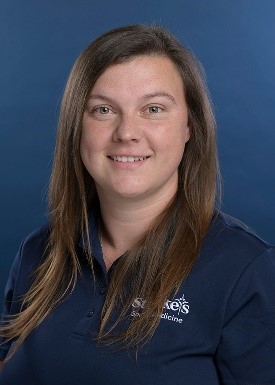 Jackie Baraciarte, MBA, LAT, ATC, ITAT
Office Phone: 610-682-5202 ext. 2513 Email: jacbar@bhasd.org
Jackie has been the Head Athletic Trainer at Brandywine Heights since starting in the Fall of 2019 with St. Luke's University Health Network. She graduated from West Chester University in 2013 where she played Women's Soccer and obtained her degree in Athletic Training. After graduation, she worked part-time as an Athletic Trainer at Kutztown University while obtaining her Master's in Business & Administration in 2016. She began her full-time professional career at Parkland School District for Coordinated Health as an Assistant Athletic Trainer for 2 years and then became Head Athletic Trainers at Pocono Mountain East. Since joining St. Lukes in 2019 as a Lead Athletic Trainer for St. Luke's, Jackie oversees the Brandywine Heights and Kutztown High School Athletic Training Staff. Jackie is Youth Mental Health Certified, a Stop the Bleed Certified Instructor, ITAT (ImPACT Trained Athletic Trainer) Certified, and a BLS (Basic Life Support) Certified Instructor through AHA (American Heart Association). When not at work, Jackie plays soccer on the weekends and spends time with her husband Santiago, daughter Skylar, and dog Bandit.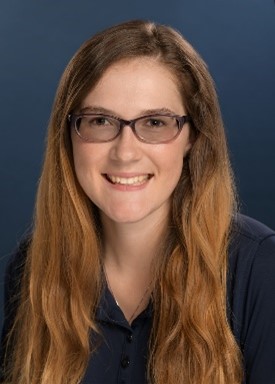 Emma Linsenbigler, LAT, ATC
Office Phone: 610-682-5131 ext. 3108 Email: emmlin@bhasd.org
Emma is a graduate of Methacton class of 2016. Emma attended Alvernia University where she played D3 Volleyball and obtained her Bachelor of Science degree in Athletic Training in 2020. Emma is an active member of the National Athletic Trainers' Association (NATA), Pennsylvania Athletic Trainers' Society (PATS), Eastern Athletic Trainers' Association (EATA), and Special Olympics Pennsylvania (SOPA). After obtaining her medical license, Emma worked for Orthopedic Associates of Lancaster (OAL). She was the Head Athletic Trainer for Veritas Academy, worked at the Spooky Nook Sports Complex, and in patient services at the North Pointe Surgery Center. Emma joined the St. Luke's University Sports Medicine Staff in the winter of 2020 starting at Salem Christian, then joining Brandywine Heights in spring of 2021. She is certified in Youth Mental Health, Stop the Bleed, and a Basic Life Support (BLS) Instructor with the American Heart Association. During her free time, Emma enjoying spending time with her dog Thor, baking yummy sweet treats, working out in the gym, playing volleyball, watching all Philadelphia Sports, and hanging out with friends and family.
What is Athletic Training?
Athletic training encompasses the prevention, examination, diagnosis, treatment, and rehabilitation of emergent, acute, or chronic injuries and medical conditions. Athletic training is recognized by the American Medical Association (AMA), Health Resources Services Administration (HRSA) and the Department of Health and Human Services (HHS) as an allied health care profession.
St. Luke's has assembled a team of highly qualified licensed athletic trainers that work with your athletic program and your athletes to set a new standard for comprehensive training and sports medicine services. Your athletic trainer will be present before, during, and after practices and games to provide immediate medical care for acute and chronic injuries. Athletic trainers work closely with and array of individuals including coaches, sports medicine physicians, certified personal trainers, physical therapists, nutritionists, and sports psychologists.
Athletic Trainers are the first line of care for athletes on and off the field
· Heat Illness · Concussions and Head Trauma · Sprains · Strains · Fractures · Cardiac Emergencies · First Aid · Joint Dislocations ·
Sports Medicine Policies & Procedures Manual & Emergency Action Plans
Please utalize the following LINK to review the Brandywine Heights Sports Medicine Polocies and Procedures Manual and Emergency Action Plans.
Benefits of having a St. Luke's Athletic Trainer at Your School
Daily practice and game injury coverage

On site diagnostic, injury prevention, rehabilitation, and emergency care services

Fast track access to St. Luke's Orthopedic and Sports Medicine physicians

Easy access to the school's own St. Luke's team physician

Easy, convenient access for scheduling orthopedic and sports medicine appointments - (484) 526-1735

Sport specific instruction and development of pre-season, in-season, and off-season conditioning for athletes

Working preventatively to ensure the patient's future health and success

Access to St. Luke's sports concussion services and testing programs

Healthcare related education

CPR/AED & Stop the Bleed training for staff
Benefits of having a St. Luke's Team Doctor
Sideline medical coverage for football games

Providing preseason sports physicals

Fast track appointments for school athletes

Team physician communicates directly with athletic trainers to provide rapid medical advisement including medical recommendations, patient treatment course of action and education
Benefits of having St. Luke's Sports Performance
Strength and conditioning certified personal trainers provide sport-specific training focused on speed, agility, balance, strength, flexibility, coordination, and stability as applied to specific sports. Each program includes testing available for individual athletes and teams.
Consult with your athletic trainer or call St. Luke's Fitness & Sports Performance Centers
at 484-426-2540 for more information.
Urgent Care
Allentown
501 Cetronia Road, Allentown PA
(484) 426-2513
Sports Medicine & Orthopedic Care
Allentown
501 Cetronia, Allentown PA
(484) 526-1735
https://www.slhn.org/orthopedics
Facebook St. Luke's University Health Network
Twitter @mystlukes
#StLukesProud