Due to the forecasted weather, Thursday, January 20, 2022 will be a FULL VIRTUAL DAY. For more information, visit
www.bhasd.org
.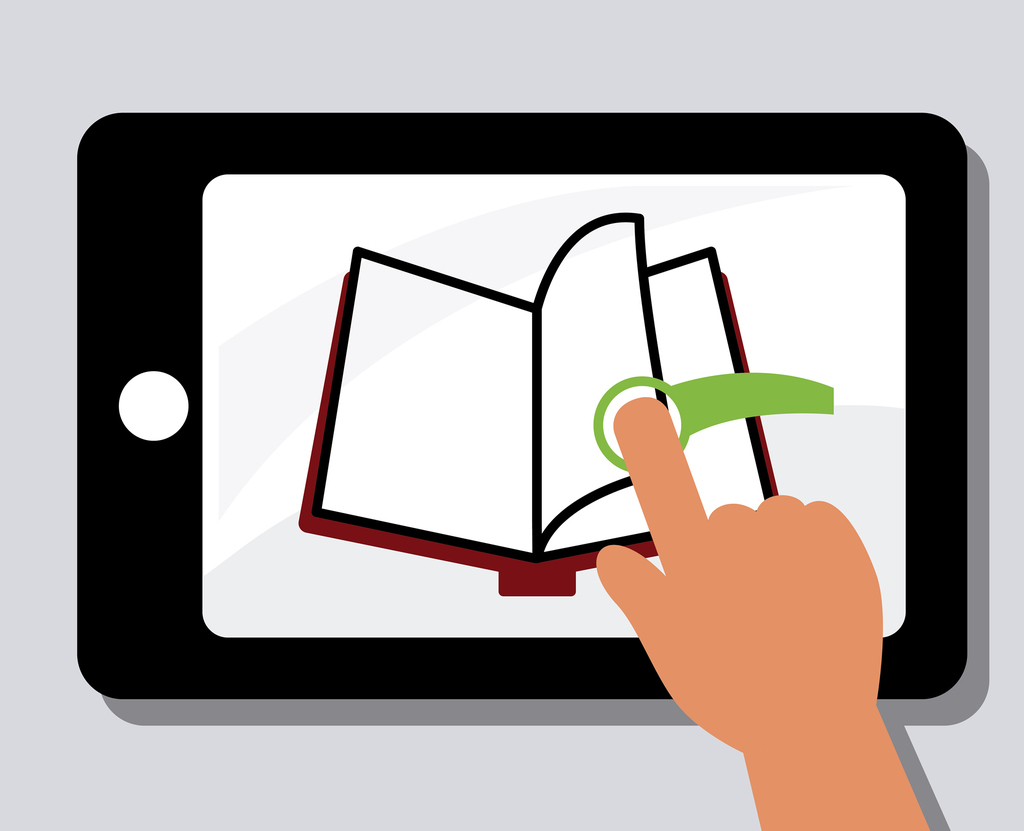 Due to icy road conditions, BHASD will be operating on a 2-hour delay schedule on Tuesday, January 18, 2022.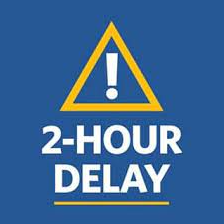 BHASD will be operating on a 2-hour delay schedule on Monday, January 10, 2022.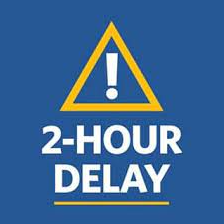 Due to the freezing rain in the area, all BHASD school buildings are CLOSED on Sunday, January 9, 2022. All activities are CANCELED.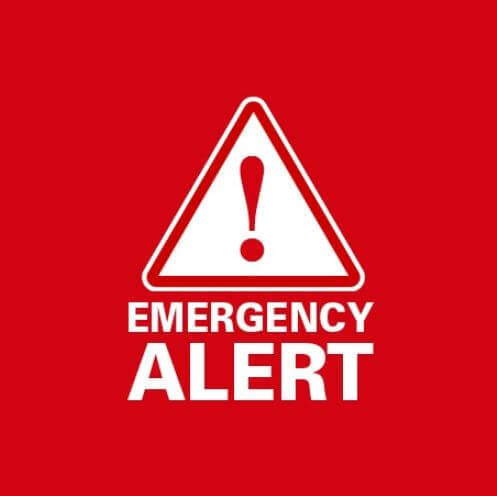 Due to the forecasted snow overnight, Friday, January 7, 2022 will be a FULL VIRTUAL DAY. For more information, visit
www.bhasd.org
.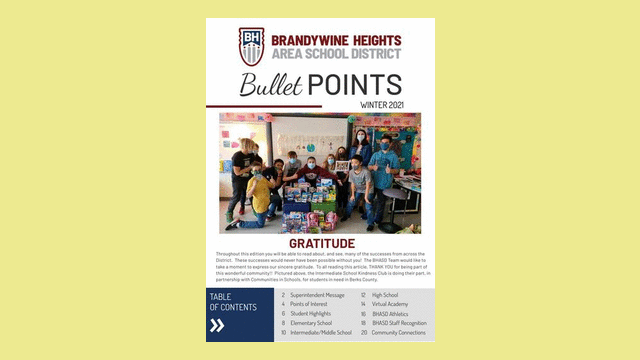 Substitute Teacher Service is hiring! Day-to-day substitutes earn $130/day Building Substitutes earn $150/day

Friend's of Brandywine Christmas special presented this evening at 6:00 PM.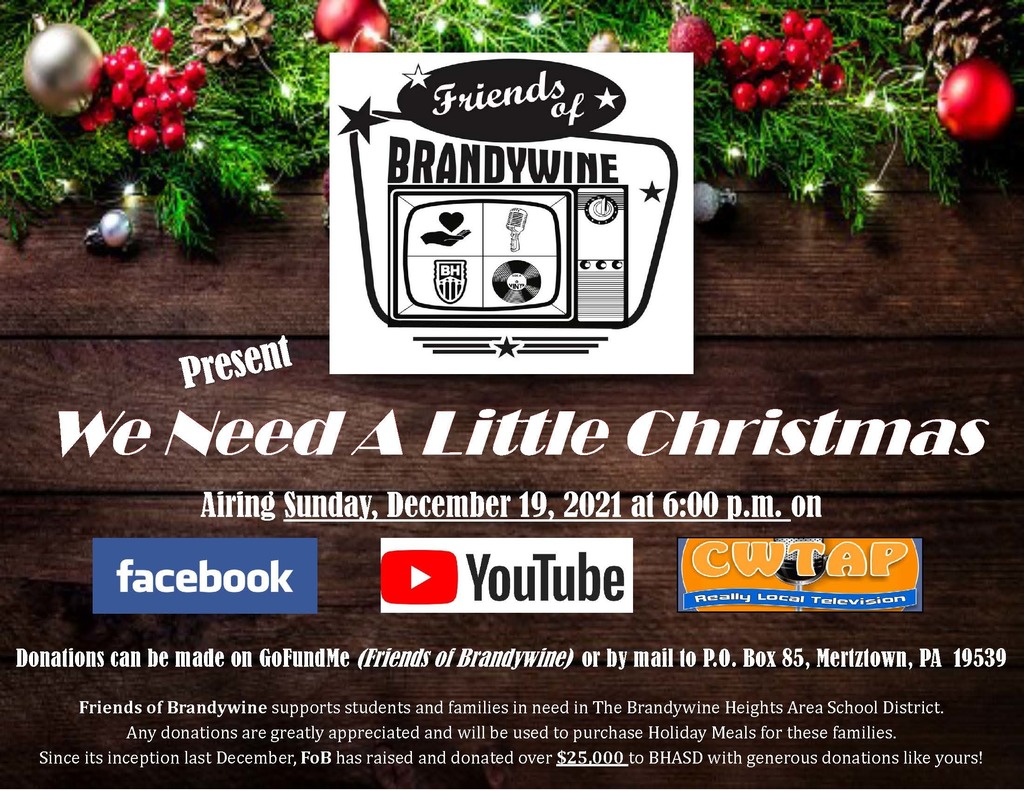 Students at the Intermediate and Middle Schools celebrated their service of giving back to the community today. They were recognized for their hard work in The Imagine Math platform and collection of think points that contributed to a $2500 donation to Feeding Pennsylvania.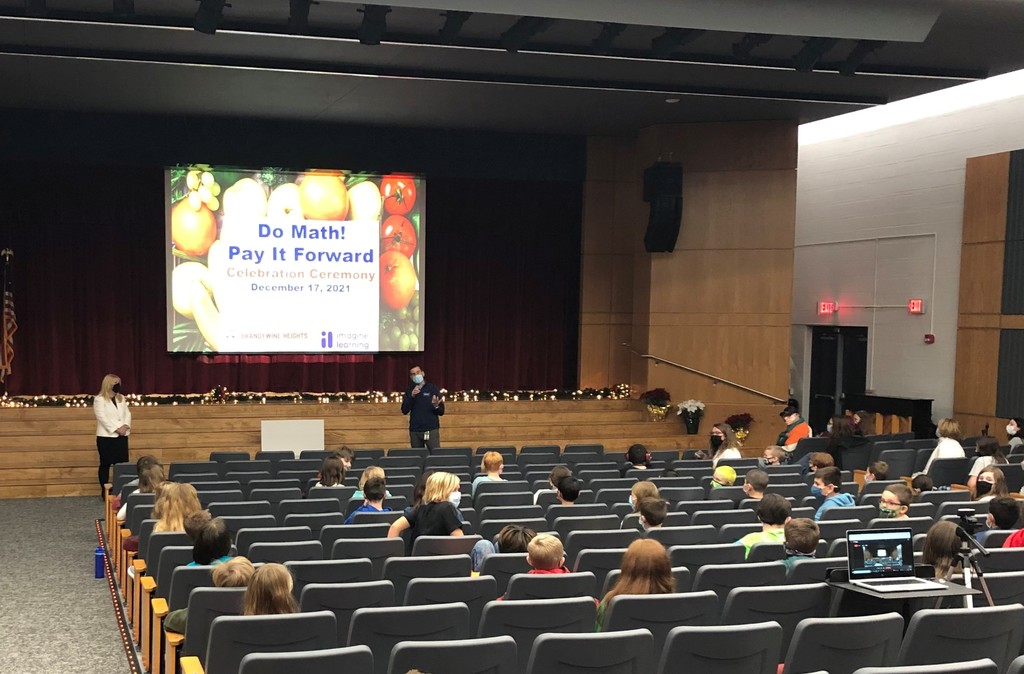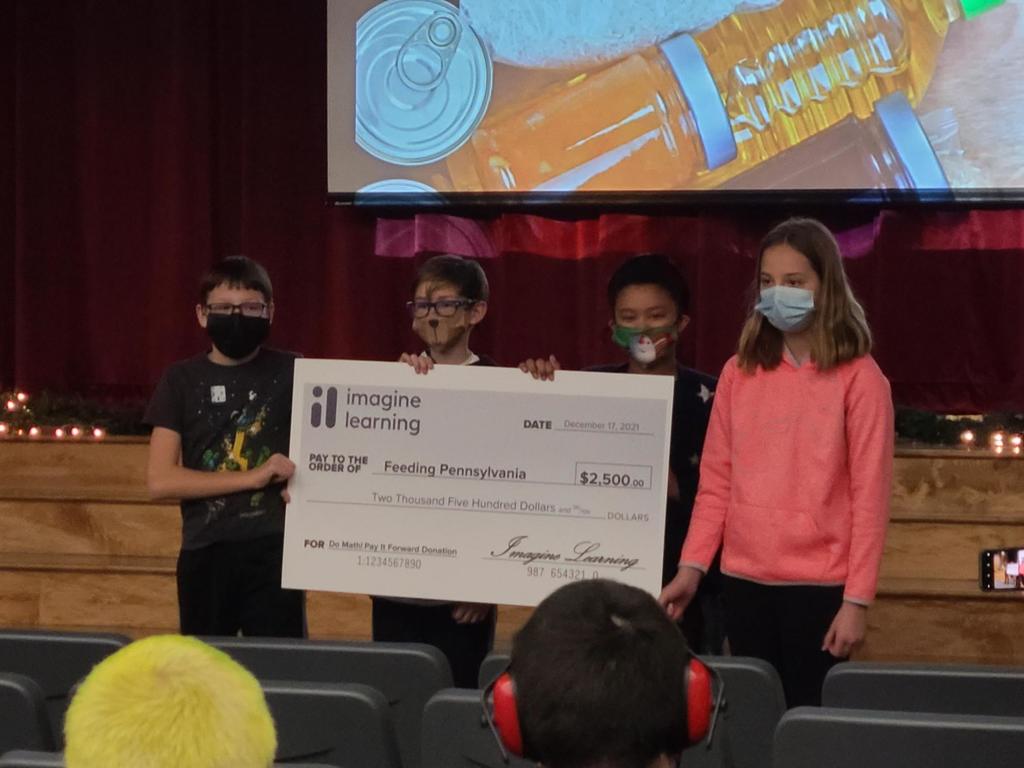 Thank you Oakside Pharmacy, located in Reading, PA, for supporting our Pediatric Vaccination Clinic! Our school nurses were awesome and the children did great.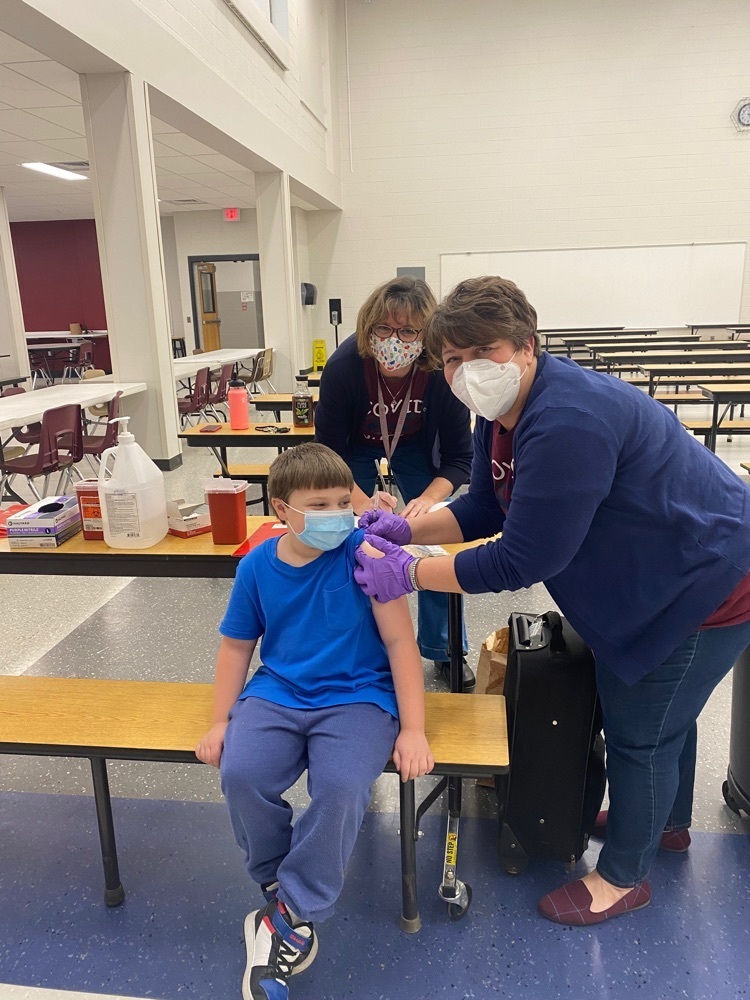 BHASD chorus ringing in the Holiday season at the Topton Borough Tree Lighting event. Thank you Topton for hosting this annual event. Stop by the tree to see the ornaments created by the WHY Afterschool Club.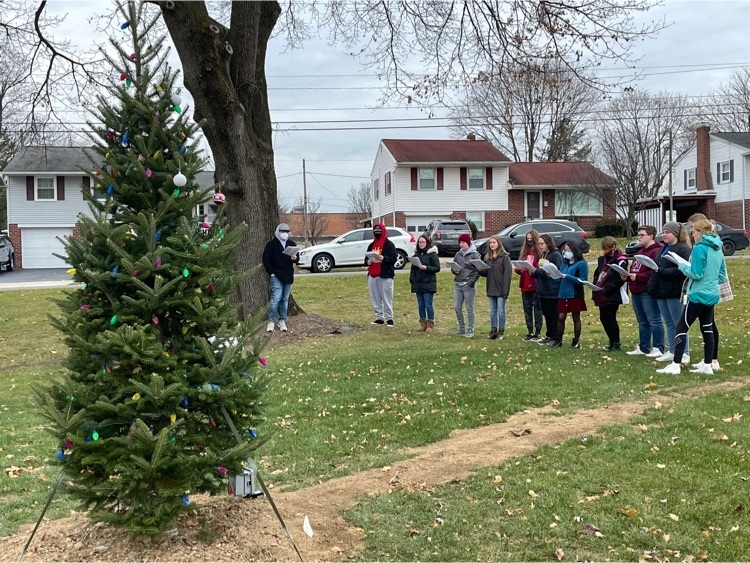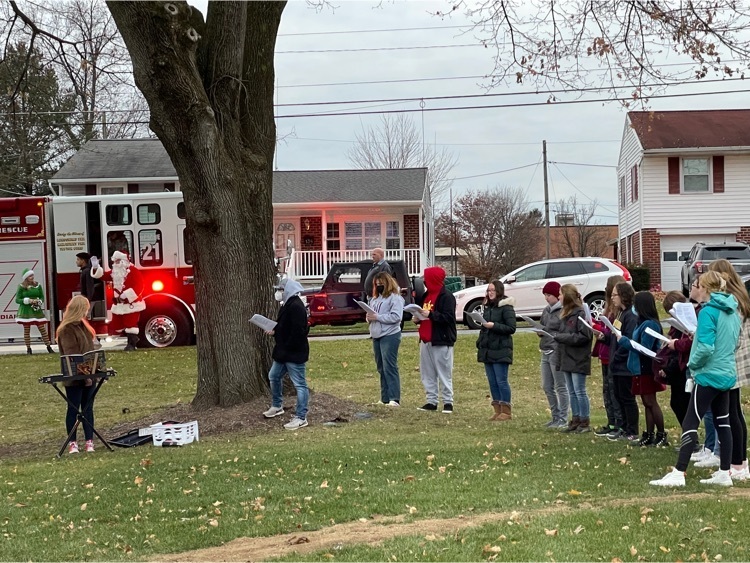 Friday, December 3rd is DISTRICTWIDE SPIRIT DAY!! Wear your BHASD gear or colors with pride!!

So wonderful listening to our 3 fantastic Principals talk about so many of the things that make BHASD such a special place! @paprincipals #newHEIGHTS
https://youtu.be/NBXGN29BhjI
Our Nursing Team was amazing as they vaccinated many students at our Pediatric Covid-19 Clinic today. Go "Team Brandywine!" Thank you Oakside Pharmacy for sponsoring our clinic.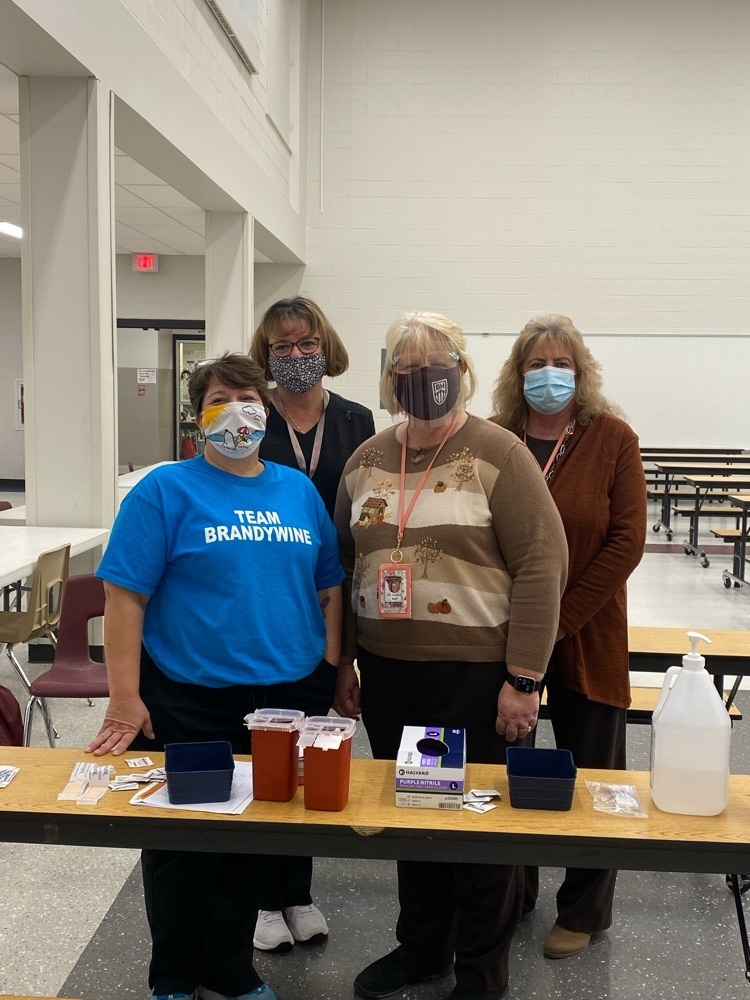 BHASD will be holding a Pediatric COVID-19 Vaccination Clinic on Monday, November 22, 2021 in the Brandywine Heights Area Intermediate/Middle School Cafeteria from 1:00-4:00PM. Clinic is available to all Brandywine Heights Area School District students and students living within the community from 5-11 years of age. Registration is required. Registrations are needed by Friday, November 19, 2021. Please visit Nursing/Health Services for more information:
https://www.bhasd.org/page/nursing-health-services
. For additional questions, contact Dr. Reese at 610-682-5181 or contact your school nurse.

Family Literacy Night @ Elementary School!! So many fun activities!!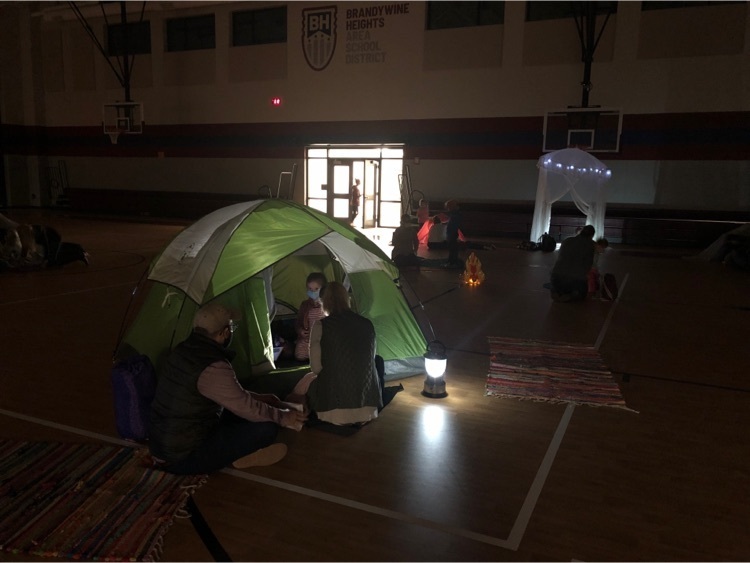 A huge thank you to the Friends of Brandywine organization for a very generous donation of $6,170 which will provide Thanksgiving meals and winter clothing to Brandywine students and families!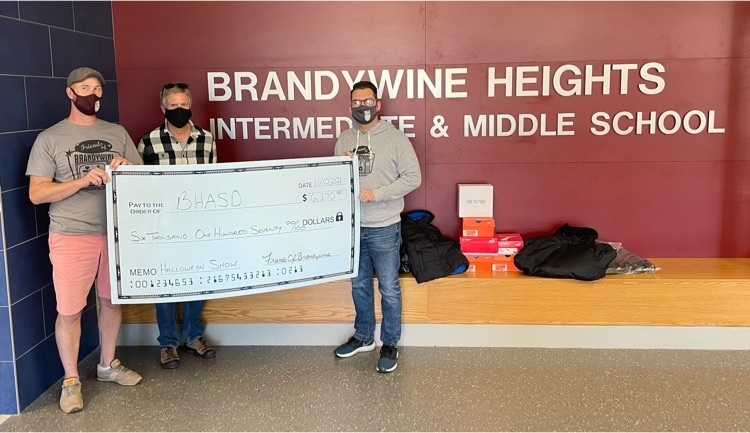 Congratulations Brandywine Heights Girls soccer Team with a huge 3-0 win!!!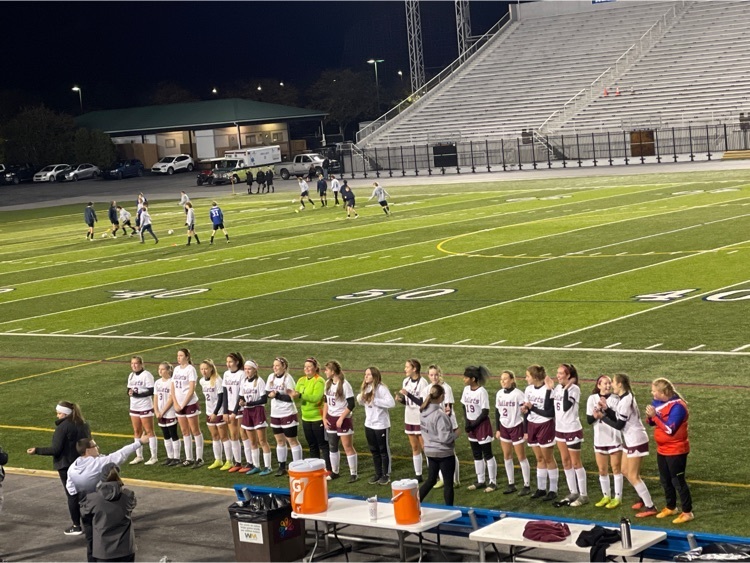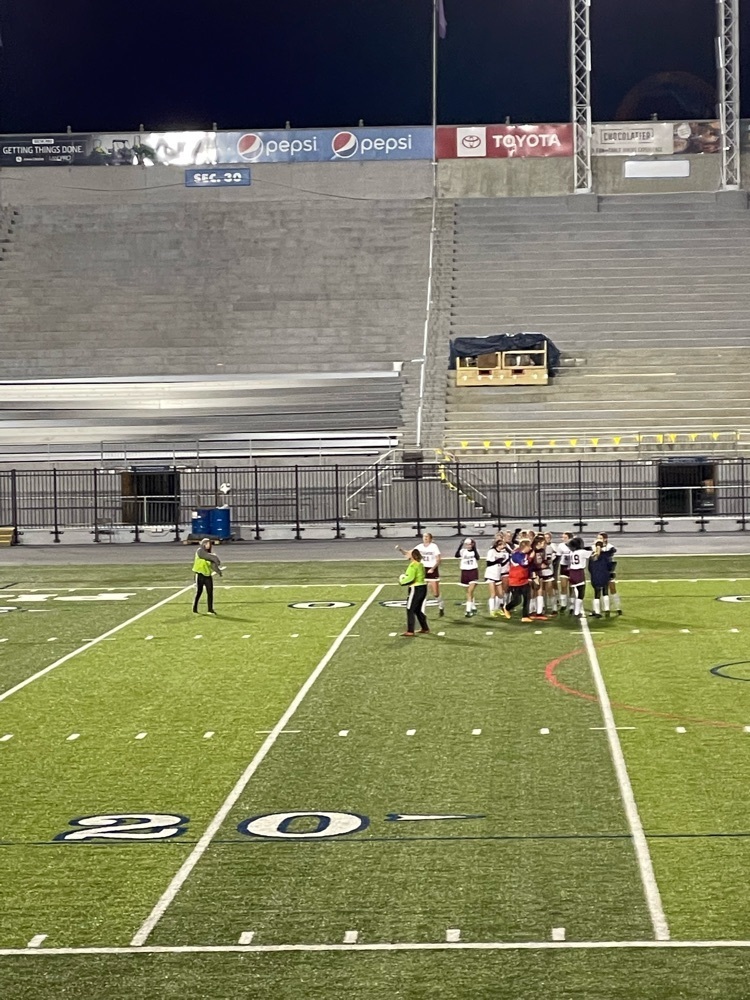 District III 1A Championship update - Bullets up 2-0 at half-time!
Secondary Transition is the process of preparing students for adult life after they leave high school. Transition planning can explore opportunities available that may include higher education or training, employment, independent living and community participation. Visit Anne Moll's classroom for a variety of transition resources and updates at
https://classroom.google.com/c/NzI5ODM3MTYzNDNa
.